WILL MODI-NIZATION BE MODERNIZATION?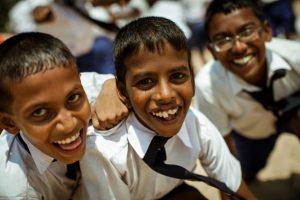 Analyzing the issue
The new government is in the framing. The public at large has expectations and analysis which is a regular practice just as it has been going till date. Education: A field which is a little less taken care of is the call of the nation. I feel rising number of only a higher educational institute is not only what constitutes development in the education domain. In fact, if the education at secondary and the lower levels is corrected, we might not have to work hard only towards the higher education segments. In simple words, the root which becomes the base of educational career of a child that is aptly called as Montessori Education, has to be pumped up with governmental ideas, intervention and initiatives. Under the leadership of Sh. Narendra Modi, we fully hope that new domains for preschool education sector will reap benefits. MODINIZATION should also be coupled with MODERNIZATION.
Voice of the nation
When our Prime Minister visits western nations, we must get back a reward for the education sector to modernize it further. The education sector till date struggles with mush haves which are compared to rest of the world. But, the comparison stands valid only if we are kept at par in educational technology and techniques like the other nations are and then the actual race begins. Another administrative failure has been that the previous rulings have not made an effort to frame policies that polish and educate the manpower. The only thing that they are running after is employment. It is high time that we look at the base material. The clay with a disproportionate mix of water and mud will never make a concrete model. The need for the young kids of the nation has to be realized. It's not only the private play schools that should be in scene, the government has to look at the kindergartens that are managed and owned by it. Everyone cannot have an accessible option of a private play school but that cannot deny their kid a blooming 'BACHPAN'. There are several schools in the nation which are secondary and include a play group section as well but in those schools the formal functioning is for and applied only to the standards after Grade 1. The classes such as LKG, UKG, Nursery, pre Nursery has lost relevance.
The Government counts
A very positive point from the past 5 year government is that there are constituencies which have made registration of private play schools mandatory. Such a mandate will regulate the preschools and make them adhere to the basic rules laid down by the government. We, although need more regulated environment for pre schools in India. In fact, there is a need to lay down minimum basic learning outcomes of kindergarten kids just like government has a mandate for grade 3rd, 6th and 8th learning outcomes to be achieved. Regulation should not be confused with an intention to reduce competition in any form. It's just a matter of creating an environment which has a regulated framework and competition is not hampered in terms of services offered. Every Child has a right to pre-school education and that too a full-fledged and recognized one. We cannot expect a child whose family income in not substantial to suffer on that tiny bits of early education which everyone cherishes for their entire life. With the nation progressing in every crucial field, we expect a complete modernization of the early education sector on the part of the government and see the change in the lives of kids who never knew of how a preschool is and what does it do.