TOP NEW AND PROFITABLE BUSINESS IDEA FOR 2020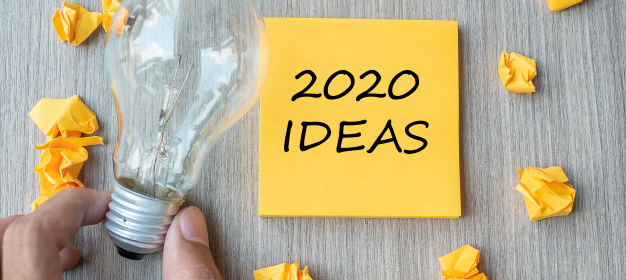 TOP NEW AND PROFITABLE BUSINESS IDEA FOR 2020
Year 2020 is approaching!
It's time to think afresh and start afresh. Do not make resolutions this year. They do not work for long. This year, make plans instead. Make plans to have a rewarding and successful year and try laying a base if you are wish to start your own business. Business in earlier times, needed to much of an investment and risk. These days, with franchising as a lucrative business option, it is easier and smoother ride to start off as a budding and then gradually turn into a successful business. To give and to take franchise is both rewarding and both come under the purview of business. Education being the most upcoming sector of Indian economy has a lot of opportunities in play school franchise holding and franchise rendering. Therefore, looking at taking up a school franchise is the most attractive and profitable business option one should opt for.
Bachpan Play School is a preschool offering comprehensive Montessori education. It has over 1200 branches across India and has nurtured over 2 lac kids. Bachpan works on the concept of 'Learning through Innovation'. It has immense potential to pit in pace various technological learning tools which aid in the teaching learning process. One of the breakthrough it has introduced long back is the Talking Pen which assures that learning in classrooms and at home is a fun filled experience. Preschool is not just about spending good 3 hours in environment different from that of home. It is the building block of a child. Parents choose a play school for their child very wisely. They look at the infrastructure, location, teaching methodologies and quality of teachers at school. Bachpan strives for perfection and gives you an opportunity to see kids learn in your own school. It gives 100 percent support to its school franchise in respect of school set up, promotional planning, infrastructure, handling inquiries, teacher's training and much more. Apart from this, Bachpan Corporate Office in Delhi hosts a number of training targeting teachers, counselors, principals as well as school directors. This keeps all the franchise connected with each other as well as with the Head Office Staff. Bachpan Play school also provides complete curriculum support as all the material circulated throughout Bachpan schools spread nationwide is conceptualized by the Research and Development team at the Head Office. Direct Contact with this team in the training sessions help the teachers put forth their queries and most of the time they are effectively resolved.
Min. 2000 sqft. area at a ground floor and 12 lac + investment is required to start off a preschool franchise with Bachpan Play School. This alluring franchise option is also characterized by early profits and assured returns on your investment. Retired person, housewives, current teachers or any other professional possessing dedication to see kids learn in their own preschool are welcome to start off a fruitful journey of a 'Dream School'.
For more details on a play school venture, visit : https://www.bachpanglobal.com/apply-for-franchise
Important Links
Play School Franchise in India