THE HOLI CONNECT

Dance to your tunes. The most awaited festival is just round the corner. So let's enjoy and shout it out: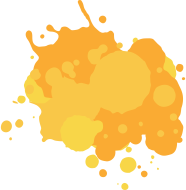 "KHELO KHELO RANG…. APNO KA HAI SANG"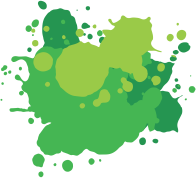 Is there something more to it?
Yes! You need to tell your kids all they need to know about Holi – the festival of colors. Everything that is celebrated is backed by a mythical story which we believe, preach and worship. Our beliefs are a result of advancing generation and passing of those values which tell us the importance and relevance of that festival. Just like our grandparents introduced us to festivals and to the entire frolic they carry, we need to do the same for our children.
Here are some quick tips to get the child engaged not only in the celebration but also in the preparation of Holi:
Home Connect: Home is the place from where you can seed into the child a feeling of an upcoming festival. Engage them by telling stories on Holi. Involve them in the preparations going at home. Answer each of their questions while mothers prepare the relishing Gujiyas. May be, tell them the ingredients used in the delicacies being prepared.
School Connect: There are a various hands on activities performed in school which are in direct connection with the theme of holi. It can be hand printing, poster making, greeting card making and much more. Get the child the required material for the upcoming activity in school. For any questions regarding the activity, do not hesitate to ask the teacher and clear all doubts.
Cultural Connect: Our nation has a rich heritage and culture. The child at a tender age has to understand the plethoric festivals celebrated in India and develop respect and regard for those festivals. Tell them the basic worship practices and rituals like Holika Dahan done at holi symbolizing the victory of good over evil. 
Literature Connect: There are books flooding the market if at all you visit the book store or a book stall. Such books are mythological which will trace back the child to the Indian mythical stories and elicit answers as to why we celebrate holi. The books with colorful pictures will surely make them seed in the excitement of the festival.
Social Connect: It's time for telling the kids to get social. A festival celebrated with a number of friends and relatives make it all the more frolic filled. The respectable elder members of the family will surely love it if your little one seeks their blessing. That's our culture and that's a beautiful one, I must say.
Safety Connect: Safety is of utmost importance at holi. Kids must be taught to play in a safe and secure place preferably the vicinity of the house. Use of dyes and synthetic colors should be avoided. Tell them to play safe and ensure safety of others as well by not bombarding water balloons on any one. Tell them not to throw water and colors on animals on the street. 
Media Connect: The television advertisements run on the theme of holi celebration which kids should be made to understand. They should be told at this time that they do not need to imitate any of the activity done at the television or in a particular TV Program. Encourage them to show mythical shows which will incorporate the theme of holi celebration and tell you through vivid picturisation as to what holi is all about. One such most watched TV Series is RadhaKrishn on Star Bharat aired Monday to Saturday at 09:00 p.m.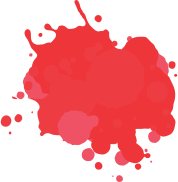 Phone Connect: Let the child connect to various applications and videos that would introduce him to the content over holi. They will better understand what is it like to play holi, its significance and every crucial aspect related to it. They surely need your smart phone just before the festival time. Give them that!
Internet Connect: Let them explore over the internet and make the best use of it. Here, you can have access to a number of blogs on Holi, videos on how to play a safe holi and much more. Observe and align the internet surfing carefully and take them towards useful content under normal parental guidance.