Salient Points for choosing the best Preschool in 2023

If you are deciding to send your child to the best preschool, you must require guidance that will help you choose the best among the rest. With NEP 2020, Early Childhood Education has been upgraded. 
Earlier it was 3 to 6 years of age i.e. Primary classes only and now it has been converted into a Five Year Foundational Course i.e. from Prenursery to Class 2. This applies that from now, preschools will also offer Formal schooling for your child.
With this change, Parents must consider these handy tips while choosing one of the best preschool in India for their child.
       1. Location of the School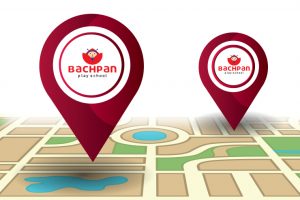 Would you like it if your child is going all the way to the other corner of the city or traveled long distances? While searching for the best preschool in India, parents must consider that the school is near their house, easily accessible for them to pick up/drop off in case of emergency and check whether the area has transport facilities. Many renowned preschools have safe transport facilities.

        2. School Premises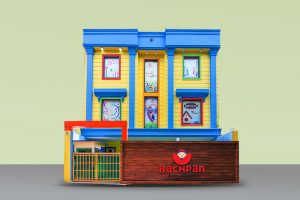 The School Infrastructure should have a proper fun playing & learning environment. It should be equipped with concept rooms like classrooms, ball-room, doll-room, art & craft room, playroom, gymnasium, AV rooms, and much more so that the children get experiential learning at primary age. The school should also have an outside play area for their physical development and Montessori methods for skill development. 
        3. The credibility of the School
The Parents must check the credibility of the preschool. Credibility comes from the management of the school, online reviews, parent testimonials, social media pages, and reviews from the previous batch of students. 
        4. Faculty 
The school plausibly depends upon the faculty that has teachers and helpers who make sure that children be able to express themselves with their skills through NEP 2020-driven curriculum and get the utmost care, warmth, and love, just like home. So, when choosing a preschool, meet the faculty, analyze them and make sure that they care about a child's well-being. 
        5. Curriculum and Teaching Methodology
With formal schooling being a part of the preschool itself, it is very essential that the parents only consider the school which has advanced learning modules coordinated with NEP 2020 curriculum to ensure the overall transition is smooth and comfortable. A Child-centred approach with USPs like Robotics, Speaking books, Virtual Reality, and Smart classes. 
        6. Students-Parents-Teacher Association 
Top preschools in India ensure that there is amendable functioning of the school with the right communication and transparency.  It is essential since parents and teachers need to be in sync with each other for the betterment of the preschool kids. Make sure that they are offering a particular solution to both parents and students. 
       7. Safety & Security
The feeling of being separated from your child is aching as a child needs to get out of their homes and start their educational journey. Parents always ensure the safety of their children especially when they are at such a young age that they can't take care of themselves. While choosing a preschool, make sure that the campus has CCTV,  emergency equipment, security guards at the gate, and a safe transport facility for children.                  
So, once you have considered admitting your child to the best Preschool, keep in mind these salient points for 2023. Happy Schooling!