Parent Power In Child Education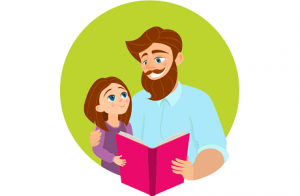 Parent or the guardian of the child possesses that inbuilt power to incline their ward towards good learning and keep the entire education process ever flourishing. They, most closely know about the talents as well as the improvement areas of the child. Thus, they are the primary key to their child's education. Ever parent wishes well for their child and hold a responsibility towards their education but they cannot exactly draw out the set of parent's role in a child's life. It is thus tried to devise some of the ways parents can undertake necessary steps and play the role of an educator and the facilitator thereby making the child learning worthwhile. Can we also call it 'Parent Power'? Yes! But that power has to be well channelized in the direction of being the best fit facilitator. Acting in such capacity is challenging but fun too. There is a proven fact that parent-school association and the same being healthy is indispensable. Moreover, this association should take every form of co-ordination only then it is possible to embark the journey of long-term learning. Play Way methods of teaching is not all a parent can do but they can also take steps in consonance with the current education trend and imbibing moral learning into the child. Let us know about several ways in which parents play a critical role in child education:
Make them available all updated reading and writing material required for day to day activities at school and at home like Math Kits, Educational Videos, Robotime kit etc.
Regulate and strike a balance if at all the child is taking up subject coaching outside school as different learning sources can cause confusion and deter the efforts of teachers and educators
Report and Discuss with the teacher any major deviation observed in the child's learning or behavior. Teacher is the most resourceful person when it comes to child's learning progress. It forms a part of active parental involvement in schools.
Raise a boy in a manner that he respects women and does not resort to gender bias. Raise a girl in a manner that she values self-respect at first place and does not resort to or surrender to any statement or an act of gender bias.
Do not compare them with anyone. God has given you a unique one. Comparison is bad and hampers child development thus, should be avoided.
Trigger effective and health communication with your child on regular basis. Ask him/her about the school and activities being conducted and you are good to fulfill parents' role in child's life.
Keep in mind the changes adolescence is bringing them. They are facing challenges too. Try to know about the emotional and physical changes and cater to each of their issue solemnly.
Cater to their mood swings Be patient and friendly towards them and understand that they are undergoing more than you can ever know.
Make them believe that they are surrounded by people who would help. Tell them that goodness exists and there is power in prayers. Such moral learning is important.
Try to tell them the consequences of each of their right-doing and wrong-doing. This will make them think twice before taking each step as they would know the aftermath.
Tell them that the world is a beautiful place which has beautiful people. This suppresses in child the boiling feeling of low trust and negativity towards the people around him/her.
Do not let them lose confidence in you. Know their friends at school and in your locality well and be in constant touch with them and never let them feel what we discussed as 'Parent Power'.
Never remind the child of his past failures and subsequent potential failures. Do not remind them of their low grades in a particular subject area.
Do take them over the thought of considering a particular subject as tough or non-scoring and prevent them from the practice of rote learning or mugging up just for better grades.
Inculcate in them importance of staying clean and keeping their surroundings clean. We are still learning thus, it's just a beginning for the child who is in midst of a formal school training.
Role of Parents in Special Education
Parents have a greater responsibility when their child is with special needs. Such children have to be handled more carefully and softly. Not only teacher- parent association is important for a special-needs child for an enhanced learning process but, a counselor-parent relationship plays an important role here. Parental Involvement and responsibility in education of child with special needs is critical and requires a great deal of effort which, in times to come, will be discussed upon in detail. Do not forget to consult a counselor or a clinician though for any cognitive or physical challenges the child is facing.
Do all good you can for your kiddie. Happy Parenting!