Celebrating Lohri, Makar Sankranti & Pongal with kids

Celebration of festival is also an art and when this celebration is with the kids, it becomes all the more fun-filled as to how you celebrate it with them. India has a rich heritage and history. With this, there are festivals which are associated to Indian culture, tradition and history. Just followed by the English new year, India as a nation celebrates Lohri, Makar Sankranti and Pongal in the month of January all in a line. It is not just important that we celebrate all these with the child but it is also necessary to tell them why these festivals are celebrated and why are they important. With this, a child must be taught to hold love and respect for festivals of all regions and cultures to grow up as a human being who gels with the community they are to face in future.
Let us see how parents and teacher can make most out of these festivals by taking these in the right spirit.
Celebrating Lohri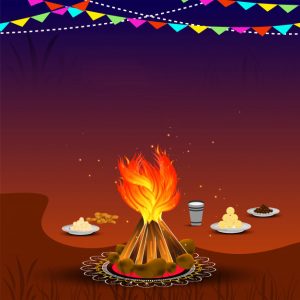 Lohri is a popular folk festival of Punjab, celebrated primarily by Sikhs and many Hindus as well. The festival marks the end of winter season and a celebration of new harvest. It is also known as the financial new year. Plant your own harvest. Make your child plant some seeds and watch them get in real touch of a festival. Let kids make their own mini bonfires with tea light candles. Involve their friends as well for an added pep to the fest. Call over kids over a Popcorn party. See them with different flavors of popcorn. Chocolate and caramel popcorn are a hit these days! Let your little one help you with baking some relishing cupcakes, besan laddoos and much more. Buy kites and do DIY crafts to make kites out of kite paper. Paint the kites. Make kids write their new year wish on the kites and see them enjoy. Do not forget to visit the Gurudwara and do take kids along. Kids learn so much by doing, have them participate in Lohri celebrations.
Celebrating Makar Sankranti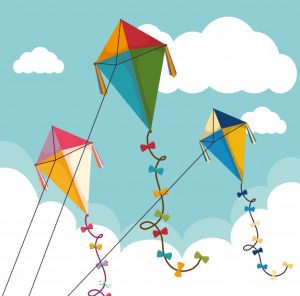 Makar Sankranti is an important harvest festival celebrated throughout India. Sankranti is one such festival which parents think are not to be taught much about to kids as it is less than very important. On the contrary, some parents get down to celebrate it with great fervor with their kids. Different celebration including quizzes and games for children can be organized during a hose party. Shop some colorful new clothes for the entire family. Decorate your home by painting kites and hanging them all around your living room. Visiting a mela or a fete is also an alluring option for a grand celebration with kids. Involve children in til laddoo making process. They can simply roll the ladoo dough into little round shape. Many people make rangoli on Makar Sankranti to celebrate the hindi new year. Kids can do that really well and showcase their creativity. Get them required rangoli material and paints and let them draw free in the veranda of your house.
Celebrating Pongal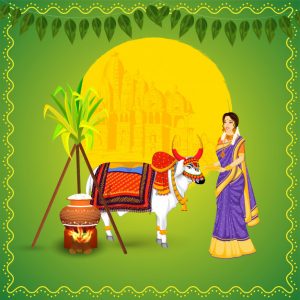 Pongal is a Thanks giving festival celebrated mostly in South India. It is a 4 day long festival which is rejoiced by every South Indian family. Pongal, just like Lohri marks the beginning of a new harvest season and celebrates the present harvest in all forms. These festivals are a great chance to provide an awesome learning opportunity to explore the ethnicity of our nation. Pongal celebrates new and good ome and celebration of humanity as well. Take along your children to visit temples as well as an orphanage. Ask them to sort their clothes and donate the old ones to an orphanage. Let your little one help you with little cooking tasks such as getting you veggies from the fridge, arranging cutlery etc. Children should step out with fathers to but stuff like pot and sugarcane to be used in the traditional puja of Pongal. The earlier, the better. When your children are about three or four-years-old, start narrating them stories behind the festivals and rituals followed. Make it fun and interesting as a process. Go shopping with the kids and make them responsible to decide a few things on their own.
Wish you all a very Happy Pongal, Makar Sankranti and Lohri!
Important Links
Play School Franchise in India