5 Foods to calm down Hyperactive kids

INTRODUCTION
Food habits in kids are subsequently getting worse and it doesn't only affect their bodies but their mind and mood as well.  Due to this, we witness a lot of mood swings and impulsiveness in kids.
Here's a list of a few foods that can help in calming down your Hyperactive kids when he's acting up.
VEGETABLES AND LEGUMES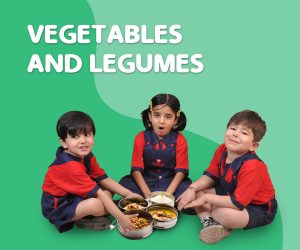 Hyperactive kids often have poor levels of concentration and alertness. To tackle this, you need to incorporate a lot of vitamin B, especially Vitamin B-6 and B-12 in their diets like spinach, lettuce, cucumber, and pulses like chickpeas, soybean, etc.
These veggies are also loaded with minerals like copper, magnesium, potassium, and phosphorus which gives them a dopamine boost helping in their overall neural functioning.
NUTS AND DRY FRUITS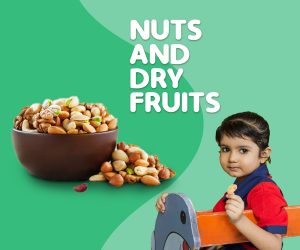 A handful of nuts a day will keep the tantrums away. Well,  kids are too unpredictable to uphold this statement. But dry fruits like walnuts, almonds, raisins, and cashews consist of Omega-3 fatty acids which are scientifically proven to enhance cerebral development and gain focus.
A very clever way to start incorporating dry fruits in your kids' diet is to include dry fruits in their desserts like pudding, the occasional ice cream, and chocolates.
LOW-FAT DAIRY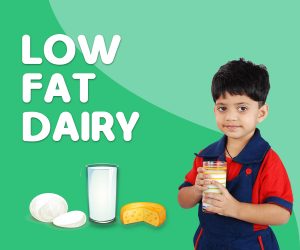 Milk is enriched with nutrients like calcium and magnesium which help in the enhancement of the neurotransmitters in the brain making the kids more receptive and alert. 
Dairy products, also called lacticinia like milk, curd, ghee, cheese, and butter in your kid's diet improve two very crucial aspects of child nutrition and development, the brain as well as the bones.
FRUITS AND BERRIES
Fruits like orange, papaya, kiwi,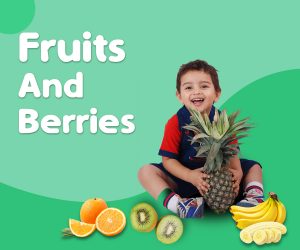 watermelon, strawberries, etc. are packed with vitamin C and loaded with antioxidants that are known to suppress the production of stress hormones. They also help improve the symptoms of ADHD in kids.
Feeding them fruits can show an instant shift in their mood and relax their brain cells leaving a sense of calmness in their body.
EGGS AND LEAN MEAT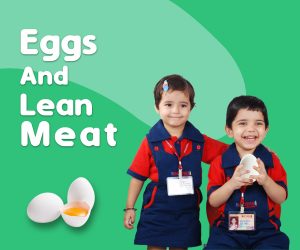 Protein-rich foods like eggs, chicken, and salmon are a great way to reduce the levels of hyperactivity in your kids.
These foods contain amino acids called tryptophan that help produce serotonin hormones in the body reducing irritability hence, leaving a sense of calm and relief in the entire nervous system. A good alternative to eggs and meat would be greek yogurt and tofu.
THE TAKEAWAY:
Kids can be notorious and their eating choices and patterns play a major role in that. If we as parents educate ourselves about their needs and requirements, we can help them get calmer and develop levels of alertness and concentration. Keep in mind that your fight is not against them but with them against the odds.