Growing Toddler? Try These Food Items for a Better Brain Development!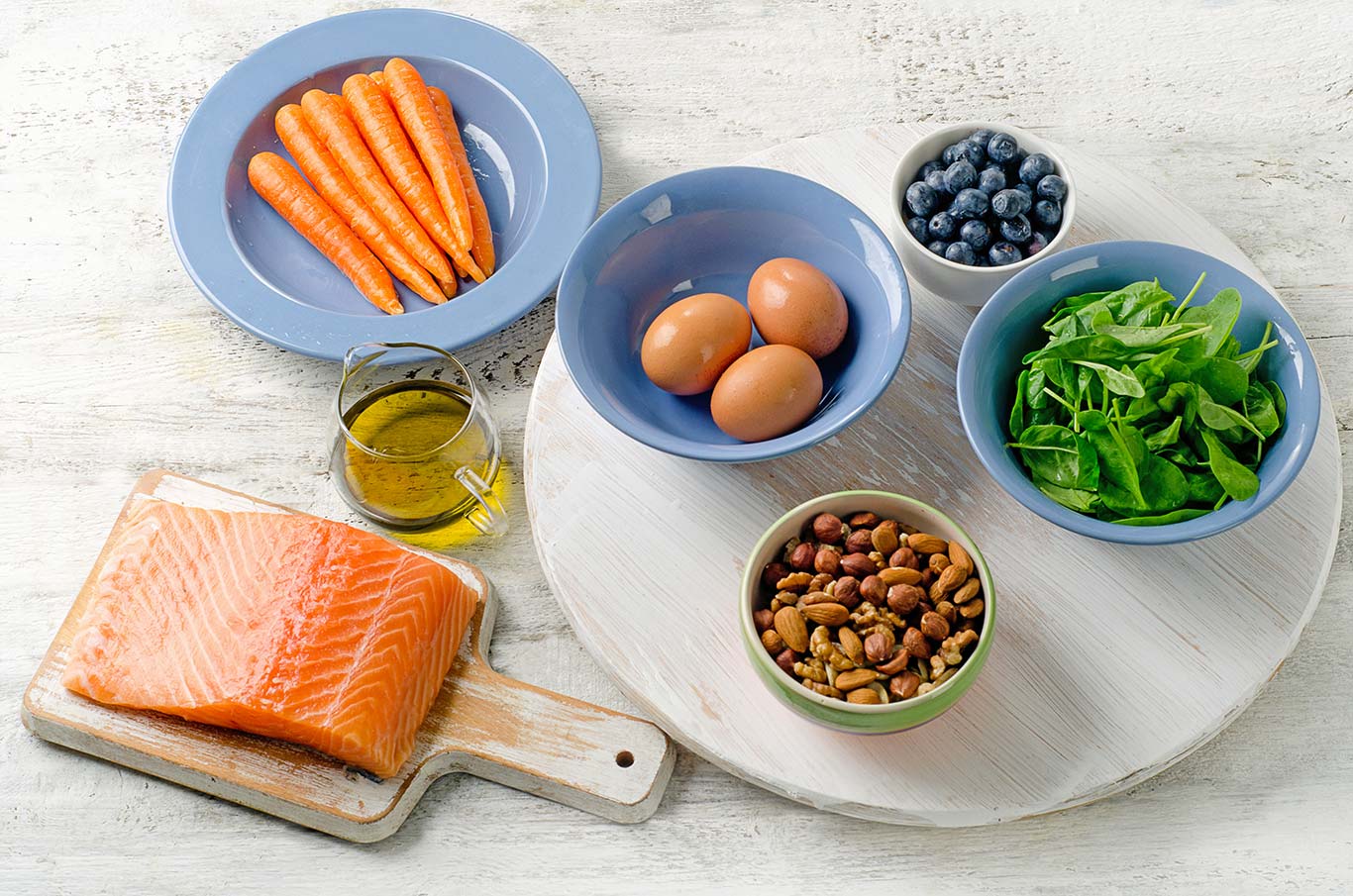 As soon as a child rushes from a pram to the playground, it becomes important to change and update the meal plans of the toddler. Along with a developing age, the requirement of daily potion also changes from time to time. 0 to 5 is a crucial stage that is greatly affected by the intake of certain types of food items. Thus, making mealtimes healthy and effective becomes important.
To help you out in this, we have enlisted some special food items that are self-sufficient to offer a healthy touch to the diet of your little ones. Try them out!
EGGS
Eggs are very much known for the protein content in them. This protein-rich food is very beneficial for the brain development of the toddlers. The yellow part of the egg, i.e. yolk is covered with choline which is known to promote the development of memory.
You can pair an omelette with bread for the little ones and make breakfast fun. Other than this, boiled eggs with ketchup are much tastier and healthier for the little one's daily meal potion. Making egg curry or other dishes using egg for dinner clubbed with chapatis can also be a satisfying meal!
SALMON
Salmon is a fatty fish, rich in omega-3 fatty acids, with DHA and EPA, two of the most essential nutrients for the growth of the brain. Not only this, the fatty acids present in salmon offers the power of developing mental skills and shaping the observing skills, especially in a toddler.
You can add salmon to your sandwich meals, just like tuna for a tasty yet healthy diet. Use canned salmon with mayo and yogurt, topped with celery and raisins for a better sandwich stuffing. Mixing salmon with broccoli soup can also do the favor!
YOGURT
Yogurt is an excellent source of vitamin B and proteins, ultimately grooming the functions of brain tissues in a much better manner. It consists of some probiotic bacteria's that are beneficial in digestion. Yogurt also manages to keep the cells of the brain healthy and helps in a clear transition of information inside the body.
You can mix-in the yogurt with fruits like strawberries, blueberries, dark chocolate chips, etc, to make yummy and healthy smoothie for the little ones. The polyphenols preset in the fruits helps in making a meal offering a proper nutrition.
WHOLE GRAINS
A human brain is like a machine that requires an exact amount of glucose. Thus, the supply of glucose to the brain becomes very important. Whole grain is one such component that offers an abundance of glucose to the body. Basically, whole grains consist of Vitamin B that fosters an active nervous system.
Whole grain cereals are easily available in the market in different forms. Make sure that whole wheat bread is must in your little one's diet. It is rich in nutrients and can be clubbed as a sandwich meal. Other than this, you can add whole wheat couscous along with cranberries for dinner. Nowadays, there are easy recipes available for whole wheat wraps and snacks too.
OATMEAL
You must have heard about oats as a baby food. It is one of the most familiar food options for kids with a bundle of nutrients stored in the meal. Oats are  said to be the "grain of the brain", benefitting the nervous system and providing an excellent rush of energy, if consumed as a first meal in the morning.
Sometimes simply eating a hot meal of oats becomes boring for a kid. Pair a bowl of oats with anything for a tastier punch in the meal. Adding applesauce, dried fruits, cinnamon, a bit of honey in the soy milk can actually make your oatmeal much healthier and yum. Also, adding fruits like a banana can also be a good option. Other than this, oat grains in a smoothie thickens the liquid and similarly with waffle, muffins, and granola bar dish.
BERRIES
Whether its strawberries, blackberries, blueberries or cherries, the variety under the berry family is very beneficial for the brain of a growing human. Nutrition in berries is usually judged by the intensity of the color of the fruit. The presence of Vitamin C in berries is known to prevent the cancer vibes in the body and boosts the level of antioxidants. Berries are very popular for their benefit of improving the retaining power of the brain. Not only the fruit, but the seeds of berries are also rich in omega-3.
Berries such as strawberries and cherries can be added to salads and veggies platter for a different flavor to the meal. Use cherries with yogurt and ice creams for a yummy touch to the desserts.
GREEN VEGGIES
The green breed of vegetables, including kale, spinach etc, are composed of vitamins, and folate that contributes greatly to the growth of the brain cells. Not only does it benefits the brain, but also helps in good circulation of blood, offering strength to the body. Kale is also an antioxidant-rich food, packed with essential nutrients for brain cells.
Kids might not like the idea of adding green veggies to their snack or meal time and end up creating tantrums. So, adding it secretly to the meals is a better option. Add spinach to omelets and lasagna, or baking kale for a healthy potion to your baby's meal. You can also add a lot of green veggies to wraps for snack time.
So, now it's easy to gift your child a meal filled with healthy and tasty eatables that will foster a better brain development. Remember, managing meals can actually do wonders!
So, try these food items now!